Promises of Shirdi Sai Baba to his Devotees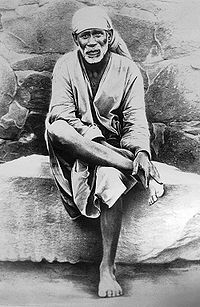 These are some of the promises of Sai Baba he made to his devotees during his life
Wellbeing of my devotees belongs to me, I take care of your wellbeing.
He whoever worships me with unmoving devotion, I take care of their wellbeing.
If you give me one rupee, I owe to give you 10 rupees back. (Ten fold of Love, devotion, service)
I take care of my devotee's sufferings, I'll take their sufferings on to me.
He whoever surrenders his mind (in devotion), body (in service) and money (in service and as a token of sacrifice) in me, will be saved by me in all troubles, no matter how big they are.
Whoever puts his feet on Shirdi soil, his sufferings would come to an end.
The wretched and miserable would rise into plenty of joy and happiness, as soon as they climb steps of my samadhi.
My tomb shall bless and speak to the needs of my devotees.
I shall be ever active and vigorous even after leaving this earthly body.
If you cast your burden on me, I shall surely bear it.
If you seek my advice and help, it shall be given to you at once.
There shall be no want in the house of my devotees.
If a man utters my name with love, I shall fulfil all his wishes, increase his devotion. And if he sings earnestly my life and deeds, I will be in front of him and back and on all sides.
Those devotees who are attached to me heart and soul will naturally feel happiness when they hear these stories. Believe me, if anybody sings my leelas, I will give infinite joy and everlasting contentment. It is my special characteristic to free any person who surrenders to me completely, who worships me faithfully and who remembers me and
meditates upon me constantly.
I shall draw out my devotees from the jaws of death. If my leelas are listened to all diseases will be got rid of, so hear my leelas with respect and think and meditate on them, assimilate them. This is the way of happiness and contentment.
The pride and egoism of my devotees will vanish, the minds of the hearers will be set at rest and it has wholehearted and complete faith, it will at one with supreme consciousness. The simple remembrance of my name as Sai will do away with sins of speech.
In whatever faith men worship Me, even so do I render to them.
Related content